Everybody is taking good care of themselves nowadays by eating healthy. But did you ever think about what your skin is getting to eat?
Most of the creams we use contain parabenes that go from your skin right into your bloodsystem, but Weleda Skin food in this case is made of organic materials without any chemicals, so you (and your skin) could actually eat it.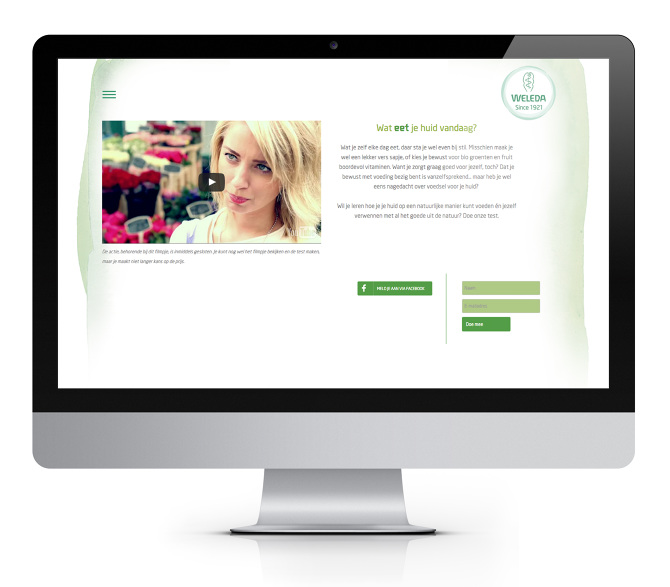 To promote Weleda Skin Food we developed a online activation website with a test that asks you questions to make you conscious of what you use for your skin. To kickstart this campaign we made a short movie where we asked people on the street the same questions. When you take the test you can also invite friends and win a organic dinner together with a menu made out of the ingredients of Weleda Skin food. This was targeted with posts on social media.
We also organised a organic dinner made from the ingredients of Weleda Skin Food, for healthy foodbloggers so they could 'taste' Weleda Skin Food. This generated a lot of pictures and content.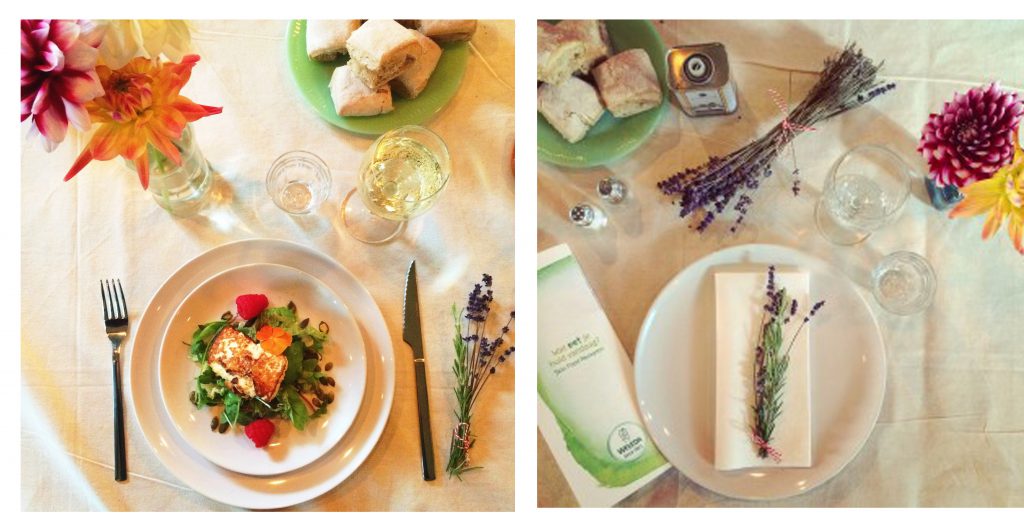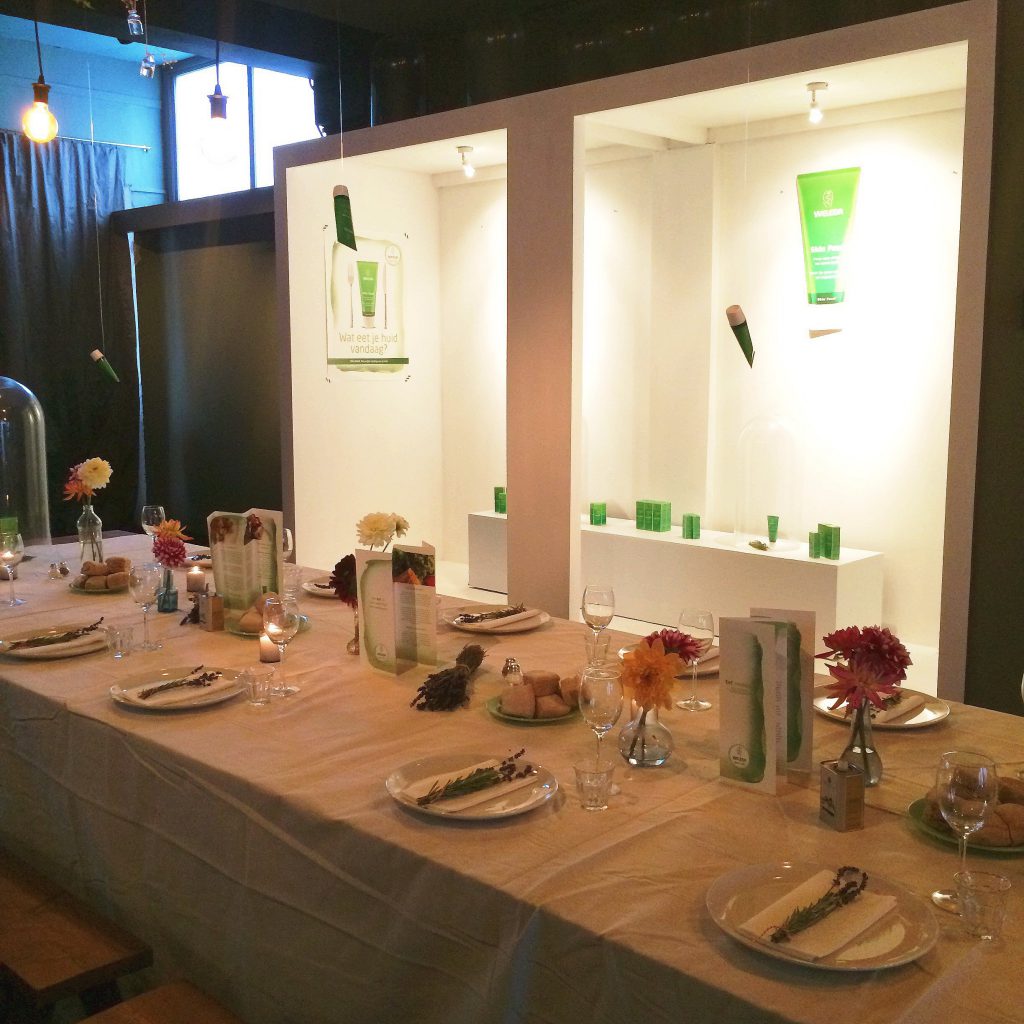 Client: Weleda
Made while working at Branding a Better World.
Artdirection & Design: Saskia Kempers
Concept: Saskia Kempers & Danny Brugman
Copy social media : Saskia Kempers
Video: Hendrik ten Cate